Brook Hollow Community Association Web Site
Town of Malabar, Florida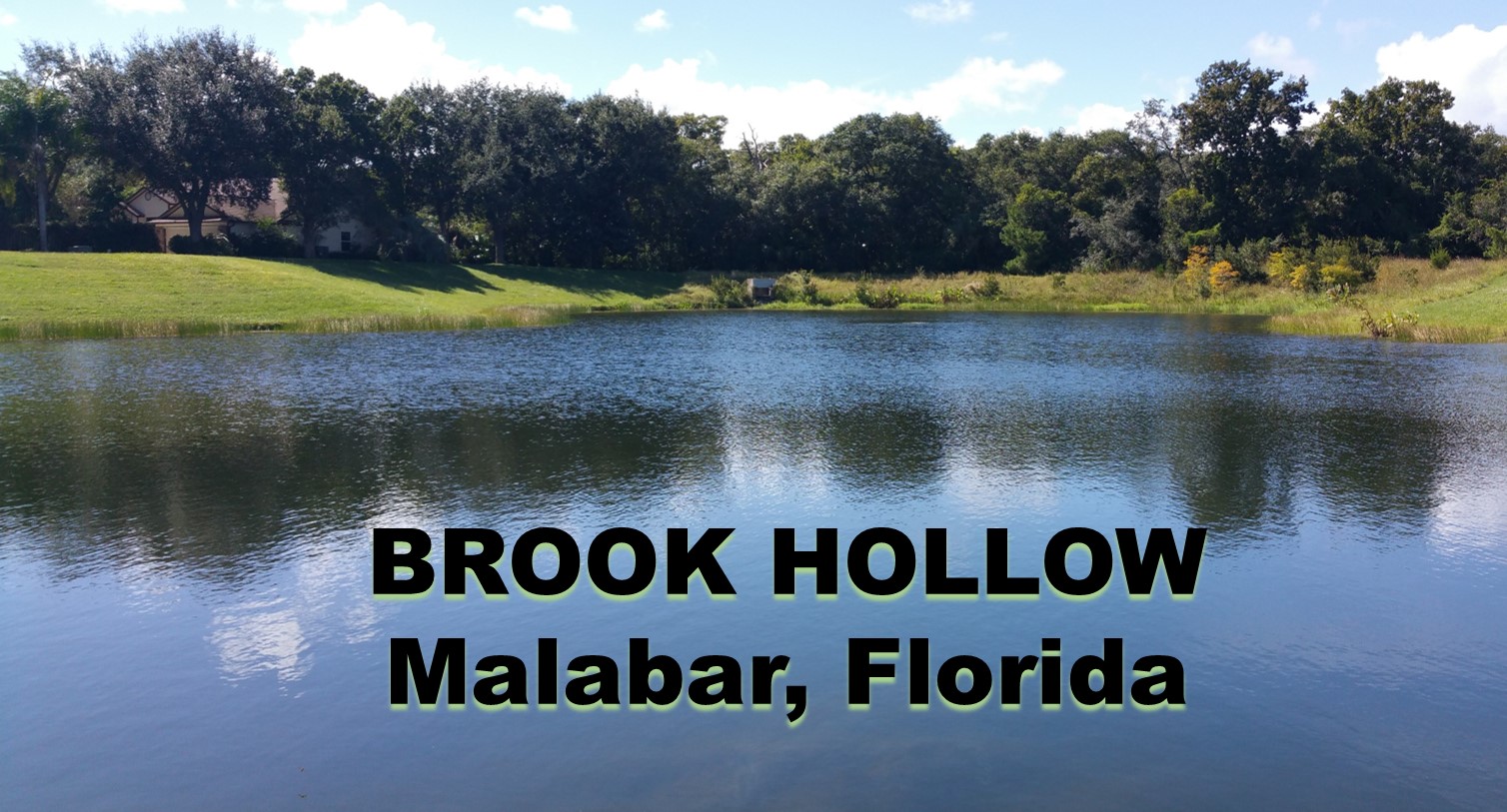 Welcome to Brook Hollow
... a deed restricted community in south Brevard County, FL, one of the area's most desirable neighborhoods surrounded by nature yet close to everything. Reserved for residents, a main common area has a picnic area and pond that borders Turkey Creek Sanctuary. 130 homes enjoy very low taxes and an annual HOA fees of only $295. As of January 1, 2016, Fairway Management of Brevard now provides full property management services for the community.
Core Factors Influencing Brook Hollow: Pride, Property Values and Participation…
PRIDE - Taking proactive steps to assure that Brook Hollow is a safe and enjoyable community where residents are proud to have family call "home" and for friends to visit. PROPERTY VALUES - Maintaining resident properties in accordance with the DCR (Declaration of Covenants & Restrictions) so that real estate investments are optimized. PARTICIPATION - Keeping annual assessments low by sharing in some of the responsibility areas of Brook Hollow that are not handled by paid vendors.
BHCA hopes that your visit to our web site is enjoyable.
This site is intended to provide helpful information related to the community. In creation of this site, all reasonable efforts were made to collect and present accurate and appropriate information; however, Brook Hollow Community Association, Inc. (BHCA) may not be held responsible for any inaccuracies in information and/or any outdated/broken/inappropriate /links. Additional information for BHCA HOA members is accessible by username and password at this web site via the "Members Only" section. Members can contact a BHCA Board of Directors (BOD) member to obtain their username and password.
Brook Hollow Homeowners Association